Popularly known as International Workers' Day – 1st of May is something completely different in Finland. "Vappu" is one of the biggest carnival-like celebration/festival celebrated in the streets of towns and cities.
For the past 8 odd months I have spent in Finland, I haven't seen or experienced any festival that is celebrated with such zest in the streets among friends and family. Vappu basically marks the beginning of spring with loads of fun and joy. From students to elders, everyone takes part in this joyous celebration.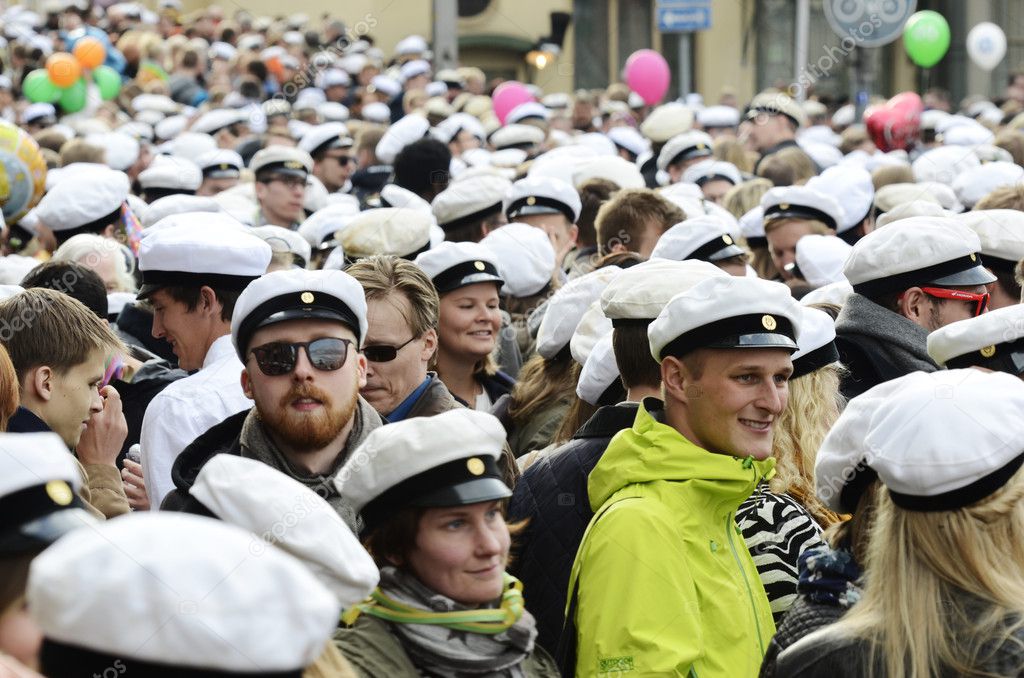 While graduating from a Finnish high school, the student is given a white hat. Every individual irrespective of which year they graduated or how old they are, wear the hat on this day.
The fun and frolic usually begins a day or two before 1st of May, especially among the students.
Even though the celebration is about welcoming the spring, there is a high possibility of snow, rain, sleet or simply "cold" or winter-like weather. But this doesn't stop the Finns from getting on the streets and parks to chill and have a picnic with some traditional Sima
(the Vappu drink), Munkki (the Finnish Doughnuts) and Tippaleipä (Funnel cake). Check out the following link for the recipes –
WHAT TO EAT AND DRINK IN VAPPU (AND RECIPES)
Not to forget one more important part of this celebration. Alcohol. With all the happiness around, who wouldn't like to boost up the energy with some alcohol?
Various colorful balloons,  varied outfits, sprays, party-poppers and much more are seen all around the place. If you ever get to experience "Vappu" make sure you do it the Finnish way!
*Image credits : Google